Utility Lines Renovation – Water-pipes
Renovation Water-/wastewater-pipes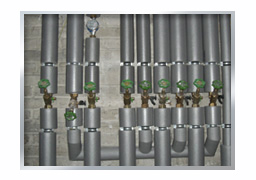 Pipeline planning, construction and renovation is one of our main focuses. Throughout renovations, building modifications or if leaks occur, we check, install and replace drinking water pipes, wastewater pipes, drains, sinks and valves.
For apartment buildings/blocks or bigger projects, we advise you with technical planning and manage the site during the construction phase.
Please Contact us for more information.
---
Heating & Gas line Installation and Renovation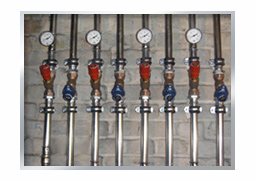 If you build a new home or refurbishing it completely, you will, at one point, think about the heating system. The variety of heating solutions need different pipe materials, like cast iron and galvanized iron, copper and plastic pipes of various types.
To install and maintain gas lines for heating systems and kitchen appliances, safety is especially crucial. We have the necessary experience and qualifications to carry out gas safety inspections, fix problems und install gas systems/lines.
Water
Heating
Pipes «