INFORMATIONS ABOUT PROTEC
PROTEC BAU & MANAGEMENT – More than plumbing!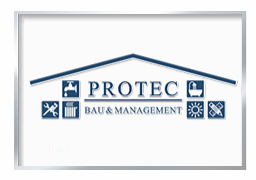 Our company is a young and modern craftman's business in Berlin. Plumbing, heating systems and technical planning is our daily work. In addition we provide site management for your building project.
We work for private clients, businesses, housing companies and public authorities in Berlin. Expect professional work from our experienced plumbers, heating engineers & partners.
Whether you plan a new construction or an old-building renovation, we are your partner in Berlin for bath, heating, gas and pipework.
Protec Bau & Management
Ahead with Protec!
We look forward to get in Contact with you!
---
Consulting and offers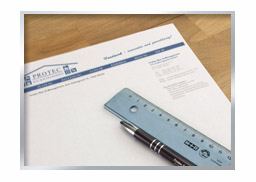 We create offers or estimate costs from service specifications lists and site visits.
We visit your object in Berlin and Brandenburg state for free.
(Please ask for terms of site visits across Germany and international).
Professional planning, organizing and realizing of your construction project.
Appointments and request for proposals
Contact person: Mr. Michael Marx
Tel: +49 30-550-68-100
Mobile: +49 152-320-226-11
Contact: Contact form
Protec«