Exclusive Works – High-grade Design
Exclusive Bathrooms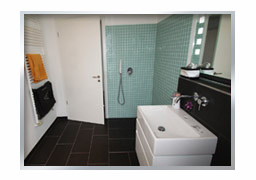 Well-being in your bathroom
A modern bathroom is joy. In no other area of your home, you will change the installation so rare. We plan your individually designed bathroom, use modern materials and technologies. Whether you want to upgrade your bath or plan a new construction – for every taste, we find a suitable solution.
We advise you in matters of colors, tile patterns, shapes and materials. Whether the modern luxury of simple, clear design with high quality materials and the absence of superfluous. Or your own personal touch with a creative, individual design.
Contact us for advice.
---
MODERN AND High-grade Renovations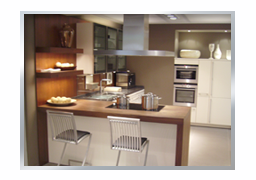 Craftsmanship at its finest
Installations and modifications in kitchen and living area, with high quality materials. We design rooms and interiors for your luxury apartment, using materials like granite, marble or different noble woods, to create a unique living space.
If you are interested, please Contact us
Exclusive
Baths
Kitchen «