Plumbing services, Sanitary installation – tiling works
Plumbing installations in your building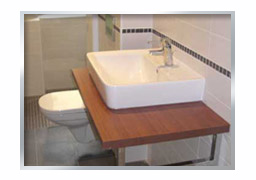 We design, supply and install plumbing systems, modern oil, gas, solar water and solid fuel heating systems, of well-known manufacturers.
Plumbing work sanitary and heating:
Gas heating
Gas-fired boilers
Oil heating systems
Solar water heating
Heat pump systems
Pipe system renovation
Radiators, valves and fittings
WC, sink and armatures
Sanitary installation in bath and kitchen,
reliable plumbing work from Protec Bau & Management!
---
Tiling work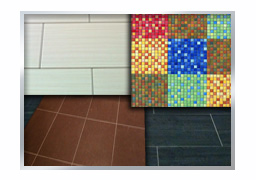 Professionell installed tiles in bath, kitchen and as floor covering.
Tiles in bath, kitchen and as floor covering across the whole building are functional, good looking and allergy friendly. Extra large floor tiles, from natural stone or ceramic, combined with Floor heating – a true experience.
We advise you on selecting colors, dimensions and materials to design your bath.
Please feel free to contact us!
Bath, Kitchen
Floors «